Luxury rugs inspired by art: when beauty, prestige and history come together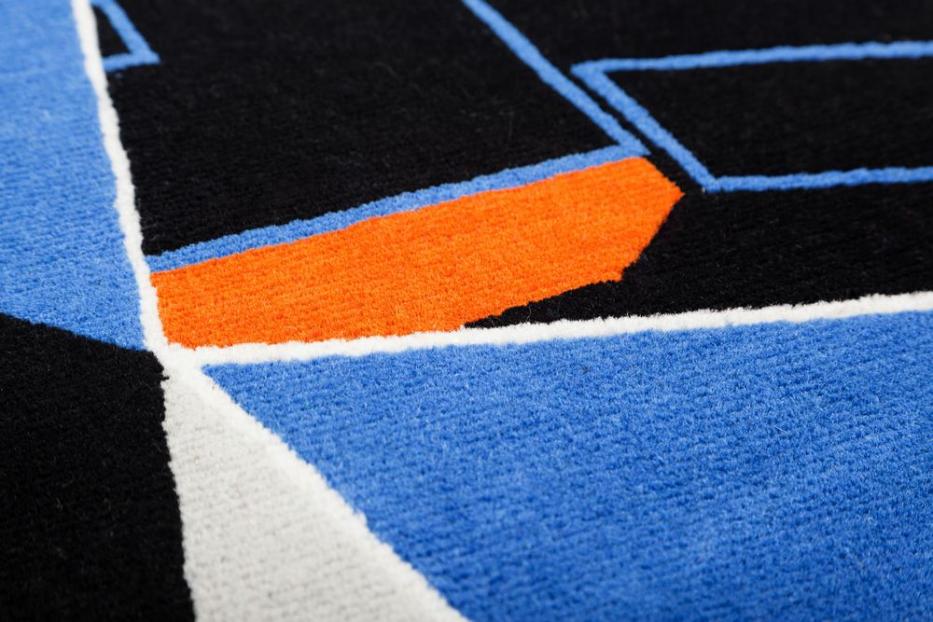 Rugs and the world of art are inextricably linked. Carpet weaving itself is considered an art form specific to oriental countries. The encounter between the world of Oriental textiles and the artistic expressions of Western culture has resulted in special carpets that adorn the most elegant and exclusive homes.
Unique artistic expressions to decorate your home
Carpet weaving is an art that has been refined over the centuries. In most cases, the task of creating unique designs and composing them knot by knot has been entrusted to women. While carpet making was originally carried out by semi-nomadic tribes, over time this activity found its way into the workshops of major cities in Persia, Turkey and the Caucasus region.
The refinement of processing techniques and the emergence of highly elaborate typical designs allowed the creation of luxurious carpets of inestimable value. Today, some of the oldest known carpets are housed in museums around the world, from the Metropolitan Museum of Art in New York to the Victoria and Albert Museum in London.
During the centuries when carpet art developed in the East, painting, sculpture and architecture were the most popular forms of art in Europe. With the spread of trade, Oriental carpets also arrived in the Mediterranean area and began to decorate the most exclusive rooms along with frescoes, paintings and sculptures.
Contemporary designers are fortunate to be able to look back in time and take inspiration from a variety of sources. Each designer interprets the ideas that arise from observing, reading and learning about cultures and artistic expressions other than their own in a completely unique and original way.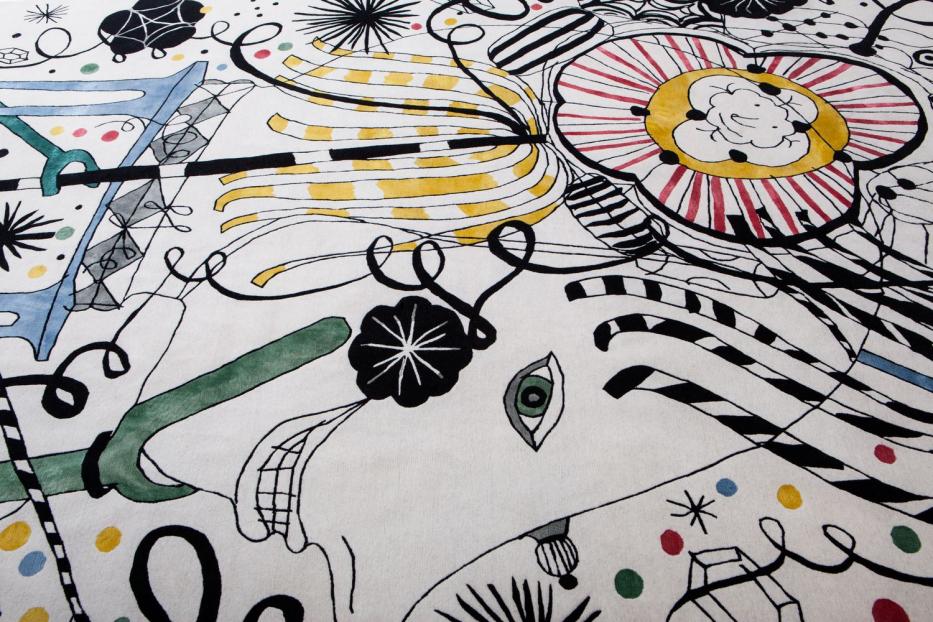 Contemporary rugs inspired by art
Today, carpets represent the true added value of home furnishing. The protection and warmth they offer, combined with the beauty of their design, make rooms in the home unique. Contemporary carpets are pieces of art that you don't have to travel to museums or galleries to enjoy, but which you can weigh your eyes on at any time of day.
When designers are more or less openly inspired by art in their creations, the result is extraordinary and makes it possible to transform living rooms, living rooms and bedrooms into private museum rooms. It is possible to start the day with a soft carpet that recalls the colours and lights of Impressionist paintings, or to welcome guests in a living room with a large surrealist carpet.
In some ways, carpet weaving can be seen as a different form of painting. Instead of using colours and brushes, images are composed by knotting coloured threads. It is no coincidence that several internationally renowned painters tried their hand at carpet making during the 20th century. Picasso, Miró and Dalí all designed special carpet collections.
Italian designer Samuele Mazza has created a series of carpets inspired by the works of Mondrian for Nodus. His creations, whose name is a tribute to the Dutch artist, are characterised by the presence of white, red, yellow and blue squares and rectangles, surrounded by black borders. The apparent simplicity of the shapes made iconic by Mondrian makes these rugs ideal for rooms furnished in a minimalist style and with a high concentration of design pieces.
Contemporary rugs that are true museum pieces
The carpets from the Noción Transversal project by Mexican designer Raymundo Sesma are a beautiful example of original contemporary carpets inspired by Cubism. The use of abstract shapes and the combination of lines and contrasting colours convey dynamism in the work. In a carpet, this sense of movement is transmitted to the surrounding environment and makes the atmosphere in the room lively and full of energy.
The carpets created by designer Gloria Baldereschi, representing scenes inspired by myth or religion, have a more classical character. Exclusive models of this type become the absolute protagonists of the room's decor and manage to capture the attention of everyone present.
When enhanced with carpets inspired by works of art, the floor becomes the surface to look at carefully and discover masterpieces of the highest value.
Nodus creates prestigious rugs.
Bring luxury into your home!
>>> CONTACT US! <<<

Nodus has reinvented the luxury rug. It was in fact the first brand to propose the concept of the rug as a work of contemporary art.
Nodus has always created exclusive products that furnish the most beautiful homes in the world. Do you want to make your home inimitable as a work of art?
Bring a hand knotted rug of the highest quality and design into the spaces of your daily life! Give your family and the people you love the beauty of a dream masterpiece! Every piece of Nodus is designed by famous Designers, making it recognisable and prestigious. In this way, each rug is unique: you will not find another one like it. Like all beautiful and unrepeatable things, one piece in the Nodus collection sets you apart and speaks to others about your taste and elegance. CONTACT US!